About Isis
The club
Isis is a very sociable club with approximately one hundred members. All students are welcome. We offer skating instruction and training sessions at all different levels, ranging from absolute beginners to extremely skilled skaters. This means that anyone can join the club! Isis also has their own collection of skates that you can try once free of charge.
Training sessions
Members skate once or twice a week. The ice rink is opened from October until March and is located in the south of Eindhoven at the Antoon Coolenlaan. Would you like to train with us? The easiest way to join a training, is to contact the board.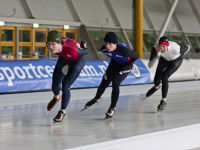 Isis has professional skating instructors providing two training sessions a week, on Tuesday and Thursday from 18:30 until 19:45. After the training, we usually drink some hot choco or a cold beer at the café in the ice rink. You can also maintain your skates with our sharpening sets after training. At the beginning of the season, this will be explained to all new members.
Besides these regular training sessions, once a year Isis organizes a training camp abroad. Last years we went to locations through the whole of Europe: Inzell, Collalbo, Zakopane, and many other cities! During these camps, we are skating frequently, but having fun is at least as important. And the best part: while having extreme amounts of fun, your skating skills extremely improves during such a camp!
Competitions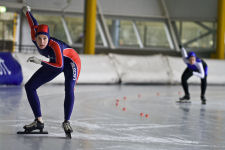 Throughout the year, several student races and tournaments will be organized by Isis and other student skating clubs. They offer a great opportunity to skate your first race!
During such a tournament, you will get to skate two or three races per day. These are one-to-one time trials over 500 meters, 1000 meters, or for instance 5.000 meters. Anybody can participate in these races, no matter what your level is. We encourage everybody to give it a try! Fun guaranteed!
---
Equipment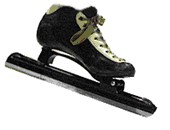 Isis members skate on speedskates, the so-called 'Noren'. They can be bought at almost every sports shop. Of course, you want to try them out first, so you can rent a pair of skates at the ice rink. You might have noticed skaters often wear those funny aerodynamic suits. You will not need them in your first years but if you want to, they are available at Isis.
During the summer
Luckily, summers in the Netherlands are quite warm, but this also implies that there is no ice. This does not mean, however, that there are no training sessions.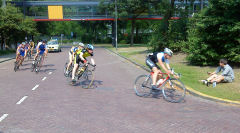 On Mondays, Isis offers sessions combining running and strength training. On Thursday, Isis provides cycling sessions in collaboration with Squadra Veloce.
Furthermore, we offer a cycling camp during spring. In May, we go to the hills of the Ardennes in Belgium for four days, to do some serious cycling.
Other activities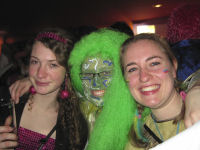 Of course, it is not only sports at Isis. Fun and social contacts are at least as important. Besides having fun during the training sessions, we organize many social activities during the year: participating in the world famous Batavierenrace, cocktail parties, barbecues, the Dutch Sinterklaas, the great walking dinner, movie nights, drinks, parties, and much more!
Costs
To become an Isis member, you need to have a sports card from the TU/e Sports Centre.
Membership TU/e Sports Centre: € 108,-
Membership Isis: € 42,50,-
More info / Becoming a member
For more information about Isis, speed skating, summer sessions or our other activities, contact the board by using the e-mail address on the left of this website. If you want to become a member, again please contact the board.